We Want to Live! London Rebellion Highlights
1st-10th September 2020
So many glorious actions happened in London, its hard to know where to start! This video gives a fantastic overview. Here is selection of some of the actions that may or may not have involved rebels from the South West. We couldn't possibly comment.
The London Rebellion kicked off on September 1st with four marches from different locations converging on Parliament Square. One march from Tate Britain featured XR Scientists carrying signs warning of a 4 degree world. For the following 9 days protests took place across central London, in Westminster and in front of several Government departments.
Highlights of the week for South West rebels included a Parliament Square die in organised by Doctors for XR (with rebels from several South West groups allegedly hidden under white shrouds) and a blockade of four of the main entrances to Parliament which forced the PM to use a side entrance (cheeky). Watch an interview with Bath rebels in Parliament Square from 1st September.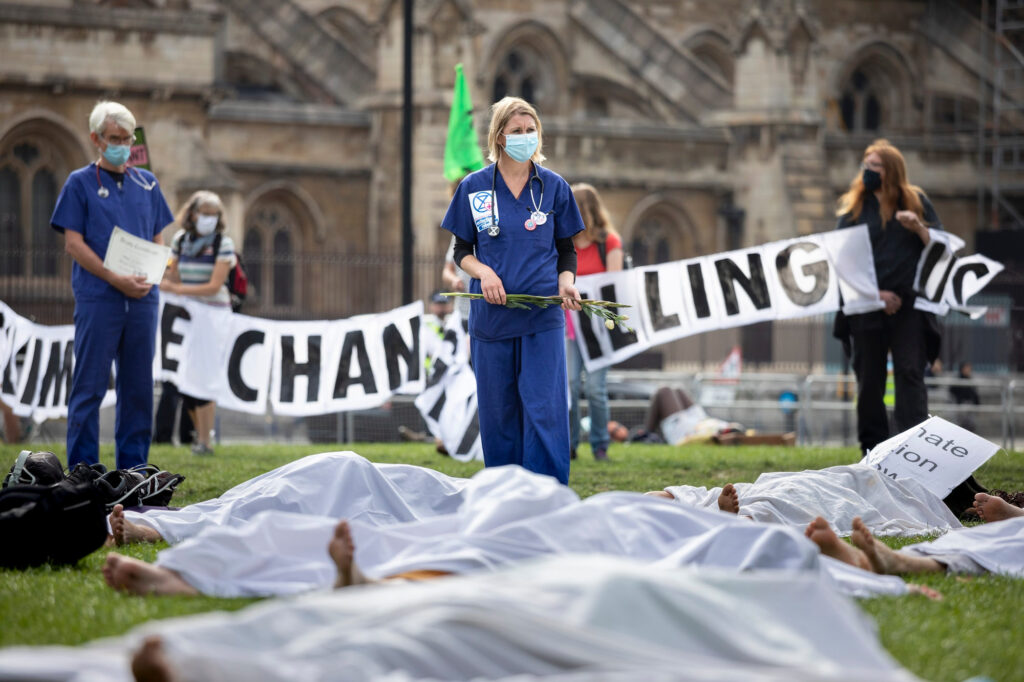 Other amazing actions with South West involvement included, a marine extinction march to the International Maritime Organisation organised by Ocean Rebellion and "Can't bare the truth" – a brave and inspiring bare breasted lock-on outside parliament.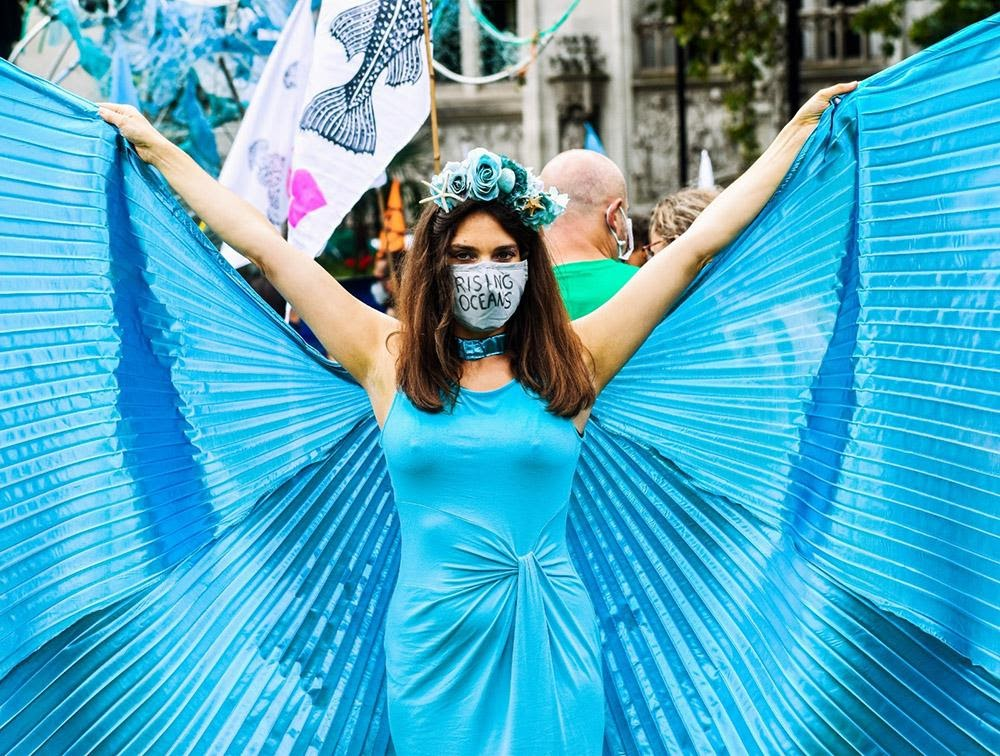 The action which really caught the imagination of the press though was the successful blockade of several printing plants including the Murdoch printworks at Broxbourne which prevented The Sun, Daily Telegraph, Daily Mail and Times from reaching news stands all over the country. Finally, the national media sat up and took notice of the London Rebellion, undoubtedly spurred on by a sense of personal affront and an overwrought reaction from Priti Patel. There were multiple national and even some local news items. See for example https://www.devonlive.com/news/devon-news/exeter-xr-activist-arrested-newspaper-4490527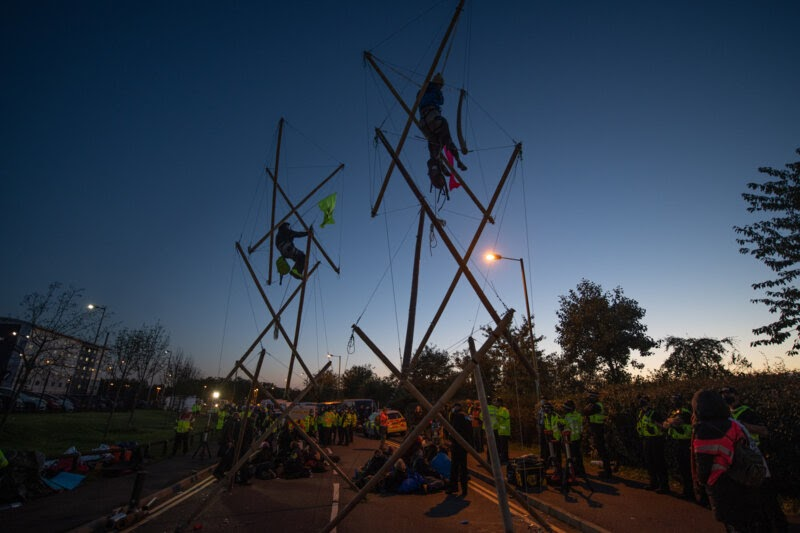 During the course of the week, hundreds of rebels were arrested including seven rebels from XR Bath arrested in Parliament Square while Ecologist and XR Scientist, Emma Smart, was arrested mid-sentence outside the Department of Health and Social Care while telling the truth about the link between the pandemic, habitat loss and animal agriculture. We thank you all.
The London finale in Parliament Square needs no introduction..suffice it to say South West rebels were involved in this too.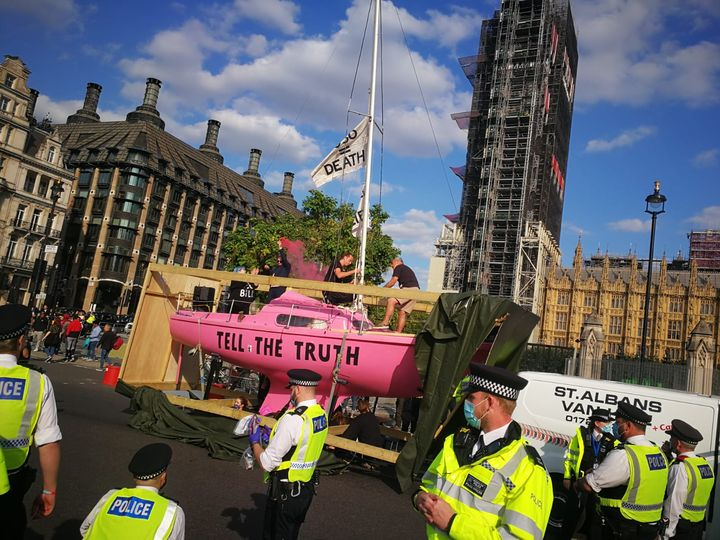 The story is far from over and we must be ready to keep up the pressure, in our communities and across the country. So, the rebellion continues.