Blue Plaque Actions Highlight 'Dirty Water' Across the South West
On 28th January blue plaques were put up around the South West to 'commemorate' MPs and the UK government voting to allow sewage to be dumped in our waterways.
The commemorative blue 'plaques of shame' have been awarded to MPs who on 20th October 2021 decided to block amendment 45 to the Environment Act 2021 which would have required water companies to "demonstrate improvements in the sewerage systems and progressive reductions in the harm caused by untreated sewage discharges." Since then the dumping of sewage has become a toxic problem affecting many waterways and beaches across the UK as water companies routinely dump untreated sewage with impunity.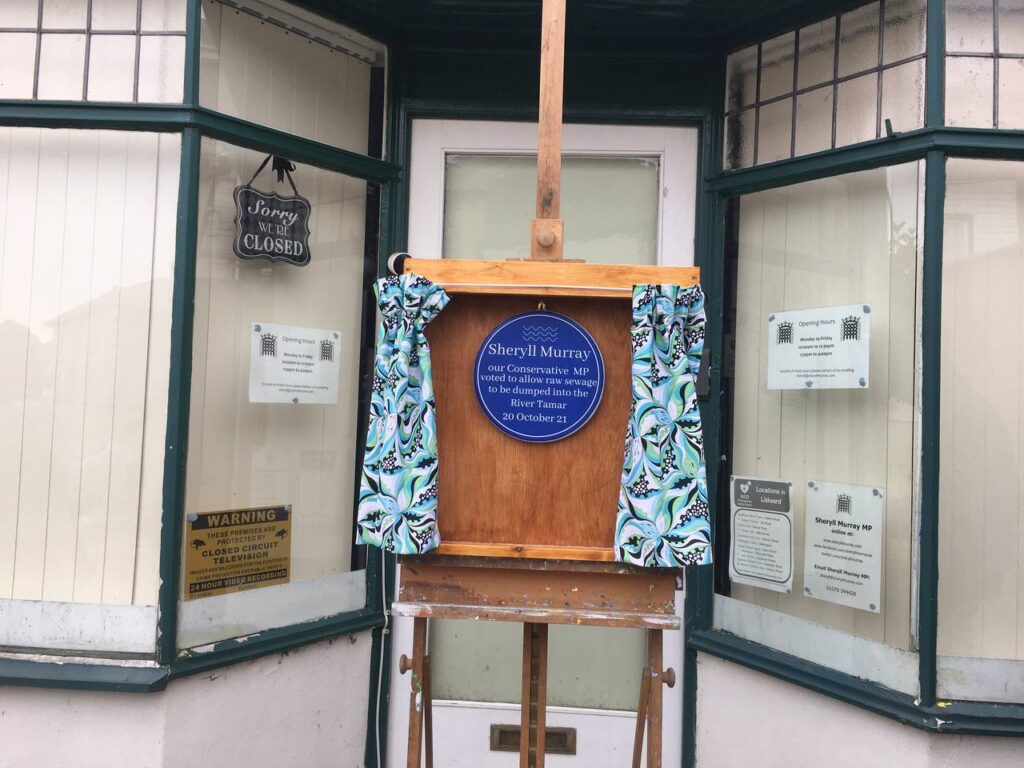 The blue plaque actions involved many local community groups including Surfers Against Sewage, the Rivers Trust, amongst others and the day was great for building local support and alliances. The actions were also incredibly creative with special unveilings of the plaques with ceremonial curtains and ribbons, music and other creative ideas such as 'poo parties' and masks of MP's worn by activists pointing at their own blue plaque!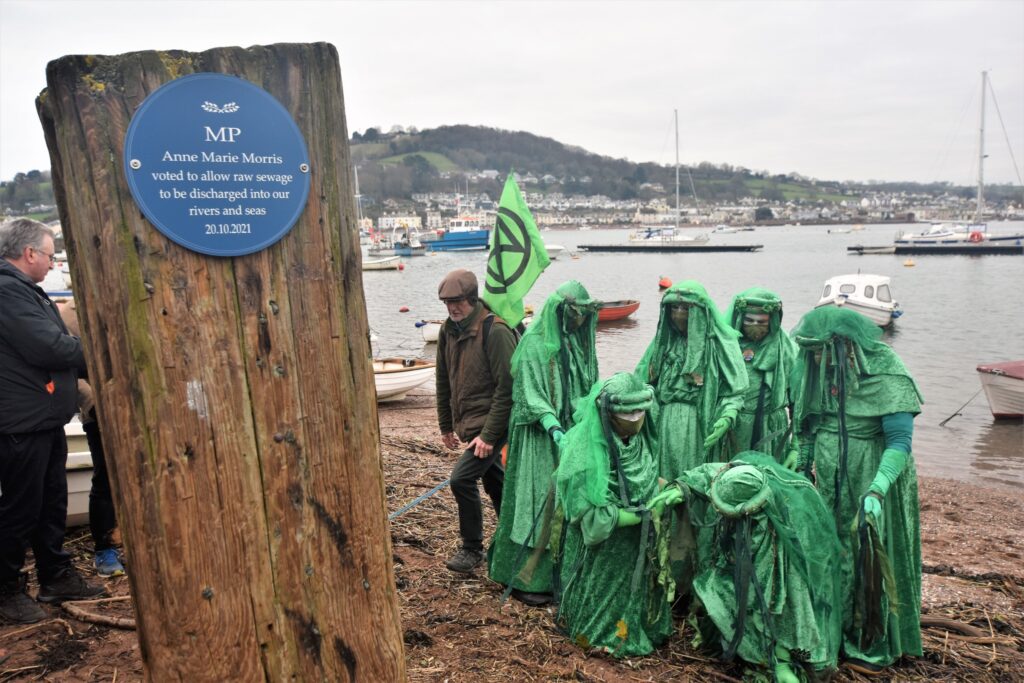 Our waterways are the veins of our country, home to an incredible number of species and habitats. But our clean water and biodiversity are being sacrificed by politicians and water companies who see our rivers and seas as nothing more than a commodity to be exploited.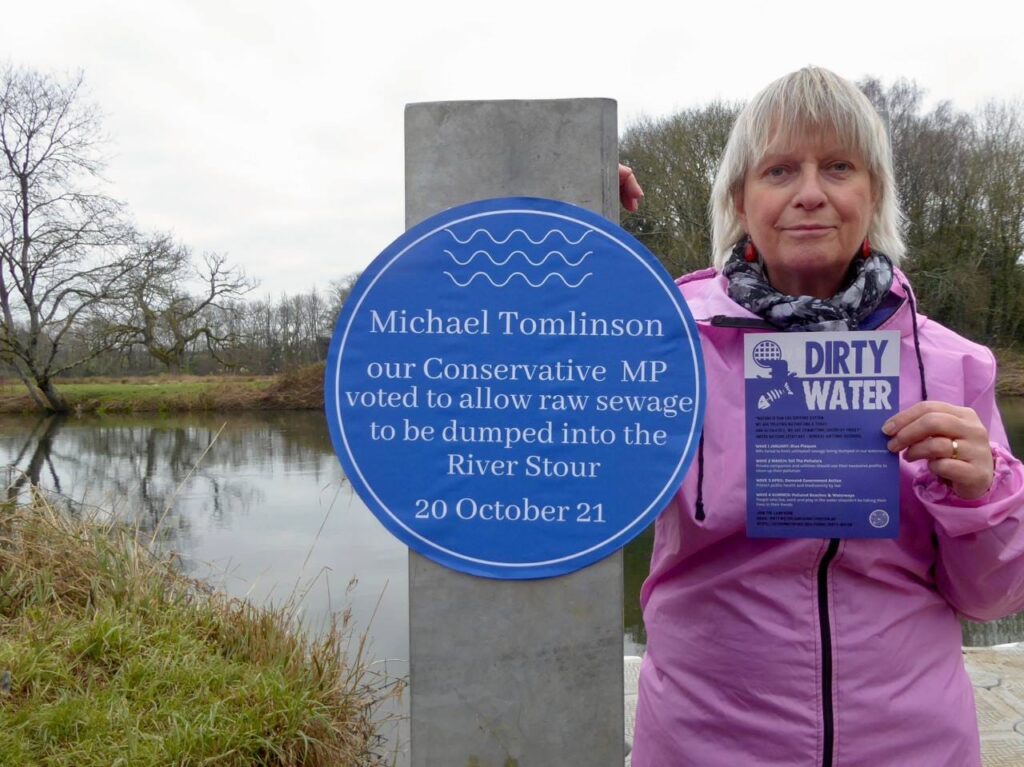 Luke Pollard MP of Plymouth, was thanked by Extinction Rebellion Rebels – he is one of 3 MP's across the UK whose actions to save our waterways have been recognised with a blue plaque of gratitude.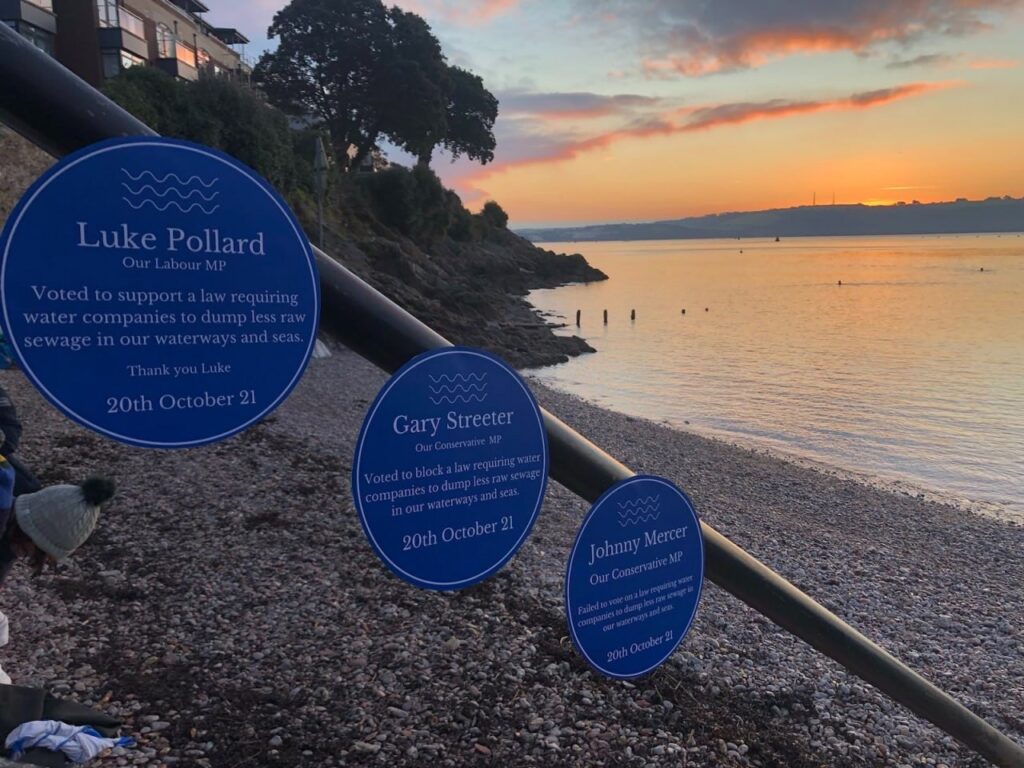 Look out for updates on Wave 2 and 3 of the #dirtywater campaign, which will give plenty more opportunities to participate and highlight the failures of our MP's and water companies to protect this vital resource and habitat.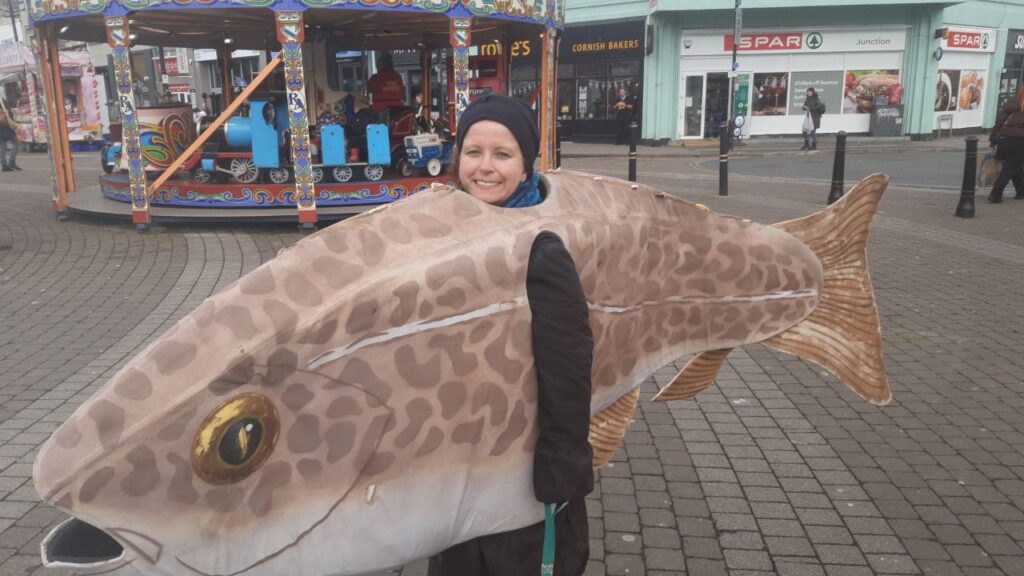 You can sign up to find out more here: Join the Dirty Water mailing list – Action Network