1st September 2020: We Want to Live – UK Rebellion 2020
28th – 31st August – South West Regional Rebellion 2020
We are at an intersection of global crises. Climate, COVID-19, racial injustice – all are symptoms of a toxic system that is driving us to extinction.
We cannot carry on like this. The system is killing us.
The Government is failing to do what's needed to keep us safe. They ignored the warnings about coronavirus and now they're ignoring scientists warnings about a 4˚C world that could result in billions of deaths – with racially marginalised communities, and those in the Global South on the front line.
We want to live!
We need politicians to support the Climate and Ecological Emergency Bill and ACT NOW to avoid extinction. https://www.youtube.com/watch?v=LPhAwYV0vM4
The CEE bill (www.ceebill.uk) is written by legal, political and scientific experts. It requires the Prime Minister to ensure that the UK achieves specified objectives on climate change, ecosystems and biodiversity and outlines a framework for how this can be achieved, including establishing a Citizens' Assembly.
The CEE Bill is a brand new initiative starting on its path as a grassroots campaign to build an alliance around this proposed law. It has been developed with members of XR alongside members of the successful Big Ask campaign that led to the Climate Change Act in 2008.
We need the support of as many MPs as possible so that the bill can move forward—so politicians need to step up. Call on your MP to back the CEE Bill!
Rebellion Links
REGIONAL REBELLION 28TH-31ST AUGUST
We will begin the rebellion where we live, on our streets, in our villages and towns, across our nations, regions and communities. The Regional Rebellion will involve local groups across the entire UK in a series of beautiful, dispersed coordinated actions highlighting these key themes:
Fri 28th Aug: Mass banner drop across the UK plus Fossil Fuel themed actions. Supporting document here and how to guide here.
Sat 29th Aug: Airports and Aviation
Sun 30th Aug: Trust The People (outreach, PA's, talks, training, visioning, regen). Briefing document here.
Mon 31st Aug: Permanent Bank 'holiday', finance-focused actions. Everyone is invited, and now is the time for your local group, affinity group or community to get creative and start planning actions and events under these unified theme days. Please let the SW Actions Team xrswactions@protonmail.com know what you are planning so that we can support with police liaison and media.
UK REBELLION 1ST SEPTEMBER
From 1 September we will take action in Cardiff, London and Manchester until MPs agree to debate the Climate and Ecological Emergency (CEE) Bill. We will use the Parliamentary process to highlight exactly what is needed, this is what the CEE Bill does. If the government doesn't have the courage to show true leadership, then we must.
CARDIFF REBELLION: 1ST- 5TH SEPTEMBER
The Cardiff Rebellion is a combined effort from Extinction Rebellion Cymru, South West and Bristol, with an invitation to all who are able to across the UK to join us. From 6th September join the Rebellion in London.
BRING A BROLLY
Come rain or shine, bring a colourful umbrella to the Cardiff Rebellion. You will be able to get your umbrella decorated with the XR printing blocks on site. These will also support social distancing.
📌 1st September – The Future Starts Now!
The tragic, life-changing Covid crisis shows we CAN do things differently! We must come together and seize this moment to seriously evaluate our toxic systems NOW, while we have the chance. We're running out of time – we want the CEE Bill and we've no time to lose. The UK Government has been about division but borders mean nothing, we come together in solidarity.
📌 2nd September – Prepare for Crisis
We face a series of intersecting global crises: climate breakdown, ecological collapse, Covid-19, racial injustice – all symptoms of a toxic system that is driving us to extinction. The UK government knows the truth and is not protecting us. We say enough is enough of their criminal inaction. Today, we focus on the impact that the climate crisis is having locally and across Wales because it is impacting weather cycles, flooding, air pollution and our food security right NOW.
📌 3rd September – Tell the Truth and Act Now
The UK government pays lip service to the climate and ecological crisis, while bailing out polluters and financing fossil fuel interests overseas. We are being greenwashed and the media is failing to hold the government to account. We say enough is enough of the lies and misinformation. We demand that the government and media TELL THE TRUTH and ACT NOW. 2050 is too late.
📌 4th September – Build a Better World
A better world is possible. Government can follow scientific advice and take a decisive step towards a cleaner, fairer and more sustainable economy, creating a vast number of new jobs – or it can ignore that advice by prioritising its corporate sponsors and locking us on a path to climate collapse. We will use today to examine pathways to survival. What would a green recovery look like? What energy will we use? What does a truly democratic political system look like? What is the role of Citizens' Assemblies? We will envision a better world with creativity, love and empathy.
📌 5th September – Everyone Together
It's up to us now. All of us. Today we celebrate our differences and unite in a Movement of Movements. We will use the opportunity to highlight and amplify grassroots voices of rebellion within the wider social justice and environmental movements and express our solidarity with those who face injustice everywhere. We will make plans to move forward together to address the systemic crisis we face.
Humanity stands at a crossroads. Change now as we recover from the pandemic to build a fairer, kinder, more humane society – or miss our best chance of mitigating the worst of the climate and ecological emergency.
We invite everyone who is sick of the lies, injustice, inequality and harm, to join us.
Together we are powerful. Crisis does not have to mean collapse.
#BeTheChange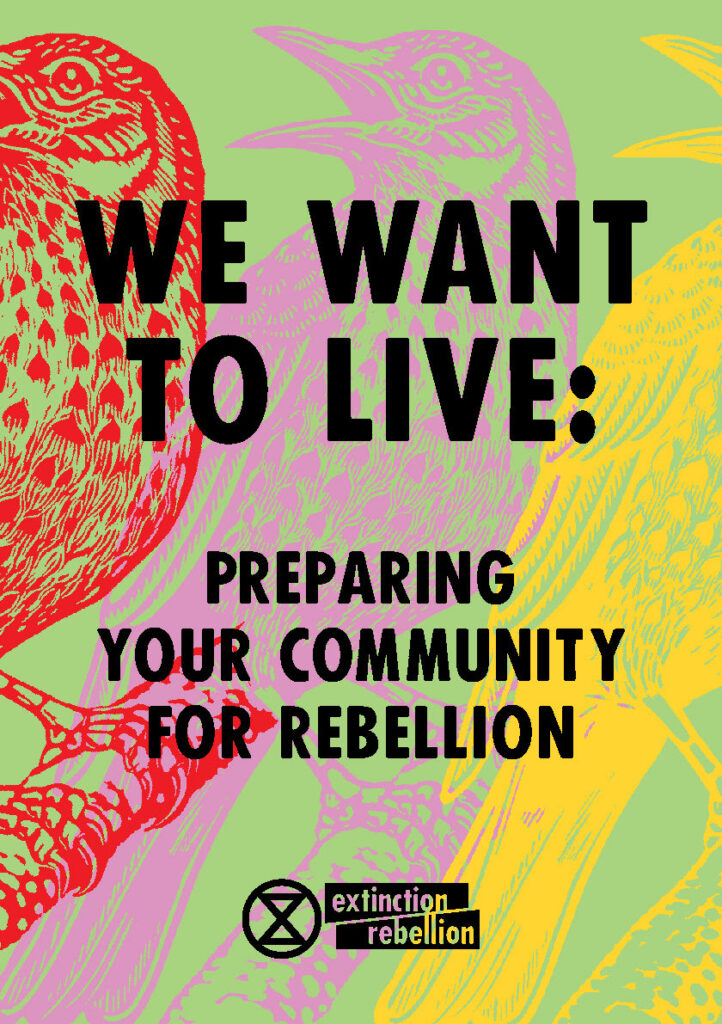 Organiser's Handbook – 'Preparing Your Community for Rebellion' – click to download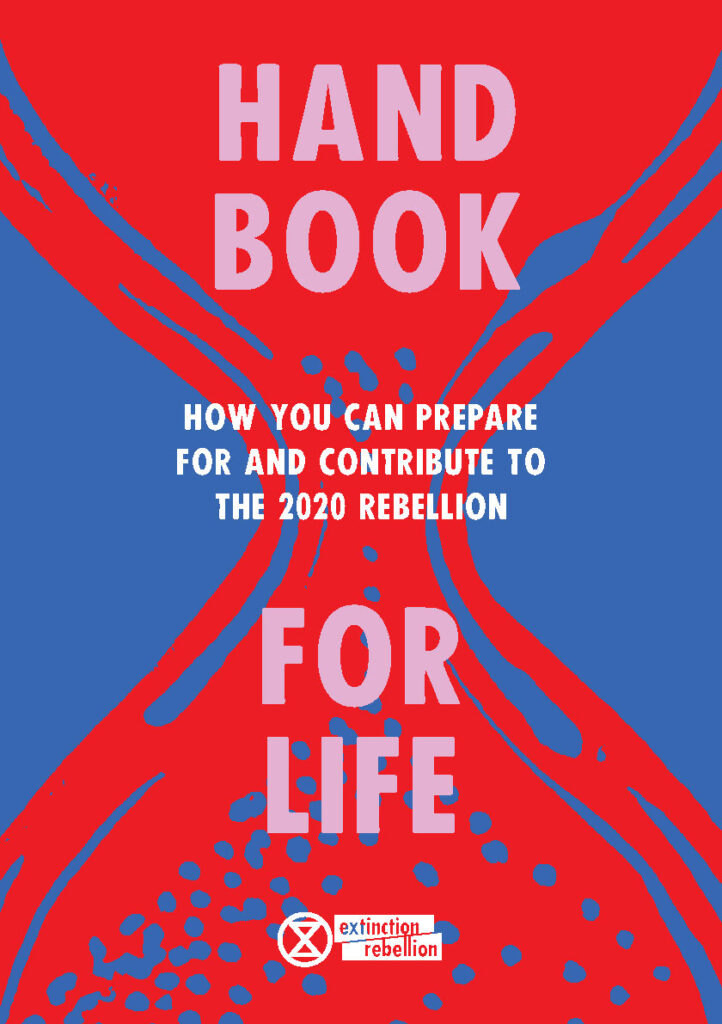 Rebel Handbook – 'How You Can Prepare For And Contribute To The 2020 Rebellion' click to download